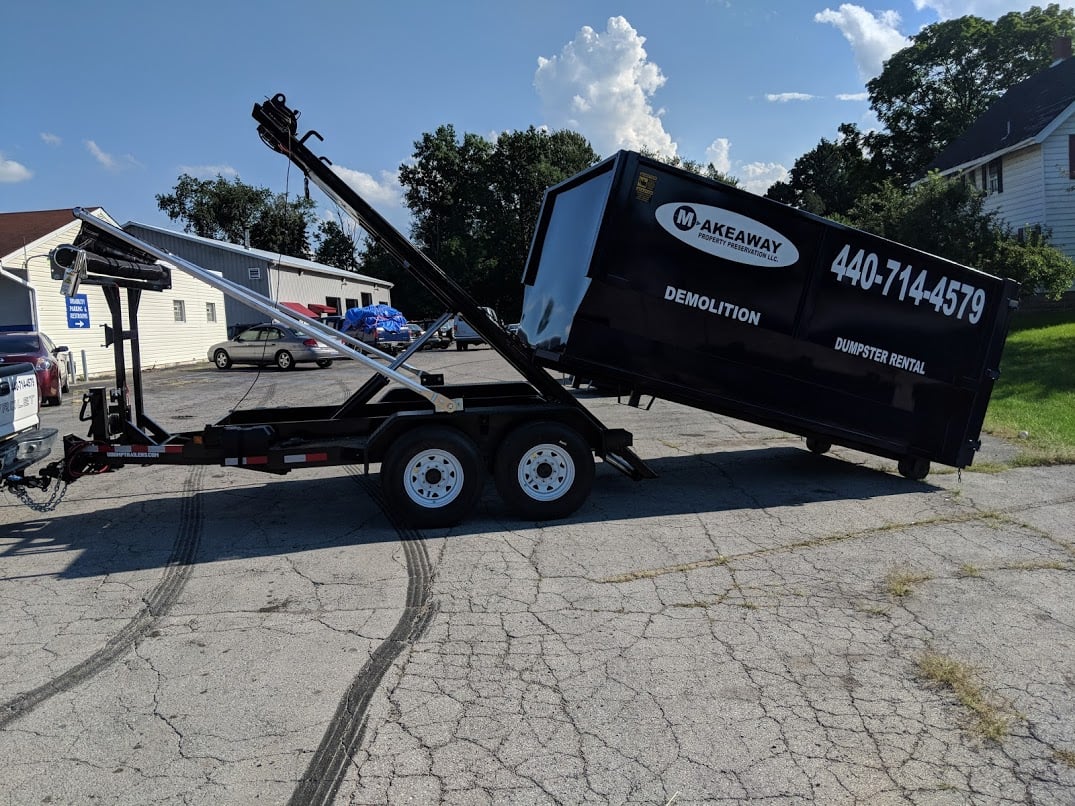 Ready to Rent a Roll-Off Dumpster?
Contact a member of our team to schedule your dumpster delivery in Lorain, OH
Planning a messy project in Lorain, OH? Have a roll-off dumpster on standby to make the cleanup process a breeze. Makeaway Dumpster Rental Inc. will bring the dumpsters to your job site, roll them off the truck and be back to get them when the job is done. These large dumpsters are perfect for remodeling and renovation projects.
Roll-Off Dumpster Services in Amherst, Vermilion, South Amherst, Sheffield Township, Avon Lake, Huron, Wakeman, Oberlin, Milan, Norwalk, Wellington, Litchfield, Lagrange, Grafton, Columbia Station, Middleburg Heights, Bay Village, Westlake, Rocky River, Brookpark, Fairview Park, Lakewood, Brooklyn, Parma, Parma Heights, Berea, West Cleveland, Berea, Sandusky.
To get a roll-off dumpster delivered to your property, contact us today.
If you're starting one of these projects, you'll need a dumpster
Big residential and commercial jobs often result in a lot of trash. Don't get stuck with a lot of waste and nowhere to put it – rent a roll-off dumpster if you're:
Doing a new construction project
Replacing the roof on your business
Deep cleaning your home
Call (440) 644-4580 now to reserve your roll-off dumpster in Lorain, OH before they're gone.